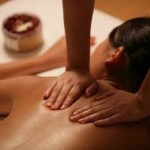 Celebrating a birthday this month?
Come in and get an extra 15 minutes added to your session time for FREE! Mention this special when making your appointment. 
Treat your loved ones to a gift of massage! This is a great way to show your appreciation and love for that special someone!
Please call, text, or email me to get your gift certificates! You can also purchase them here by clicking on the button below!
(615)585-4669 leslie.dudley.lmt@gmail.com
Get a free massage with 3 new client referrals! The referrals have to see me first before you receive the free massage.
Along with this I am offering my package of 5 massages as a pay as you go. All you need to do is schedule the 5 massages and the payment is then broken up among the 5 appointments instead of paid as a lump sum at the beginning. The packages may be used by you and your family members. Example: 60 minute package = $240 ($48 per massage)
* Promotional deals have no expiration. Specials may not be combined with other discounts, gift certificates, or offers.