Welcome to Harmonious Balance Spa! Nearly everyone will agree that the key to a happy, healthy life can be summed up with one word: BALANCE.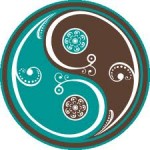 – Click the yin yang image above to see our current specials –

Just like the yin and yang of eastern cultures, westerners strive for internal and external equilibrium. Here at Harmonious Balance Spa, we are a gateway to achieving this goal.
In every massage, some amount of stretching is incorporated to help alleviate stress and tension as well as calm the mind. Nutrition services are also available to aid in creating more equilibrium inside and out. The wonderful healing properties of the Amethyst Biomat will are available to use alone or be added to your massage. Treat yourself to first class service, you deserve it! Schedule your appointment today!
Leslie Dudley, LMT, NC